CONTACT US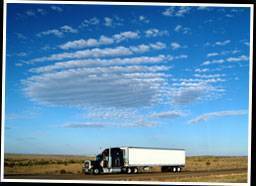 Home Again, Inc, a truck brokerage business, is located in the beautiful mountains of southwestern PA.  Our company was founded in 1997.  Dan has 12 years of dispatching experience and also a truck driving background.  Lowell has 25 years of cross country trucking experience as an owner-operator. 
Our company will haul refrigerated food products to 48 states.  The dispatchers' knowledge of dispatching and driving enables them to give directional input on deliveries and personal guidance in the event that problems may arise.
Real people will answer the phones during normal business hours and call back is available during evening hours. The reputation we have with our present customers gives them the confidence to promote our services to others.
Truckmaster Logistics, the software program that we use, allows us to bill our customers, itemizing details.  Carriers are also paid promptly, choosing check by mail, wiring, or overnight services.
We are committed to providing consistent, reliable, timely delivery of your shipments.
We are committed to providing our customers with the finest transportation services at the most economical cost, without sacrificing quality.
Our goal is to form a winning partnership with each customer by performing our services beyond expectation in order to assure our mutual success.
Our mission is to provide service and trust. We look forward to working with you!
---
Home Again Inc. • 3217 Jerome HIll Rd • Hollsopple, PA 15937 • 814.629.5445
website by EDJE technologies • Truckmaster • also visit JMJ Self Storage